Specialization
Science (General), Agriculture, Environment & Ecology, Geography, Food & Nutrition, Gastronomy, Tourism & Travel, Textiles & Fashion, Education & Sociology, Administration (Certificates, Diplomas, Academic Transcripts,etc.), EU Documents, Survey, Construction Materials (mainly gypsum products), Websites, General.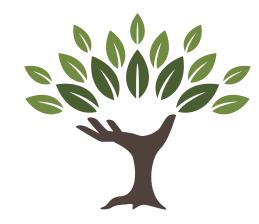 aMICA Translate
is not an Agency, but operates exclusively as a Freelance Service Provider

Translation
English, Maltese and Italian.
Translation of projects (documents, manuals, websites, menus, information flyers, catalogues, books, etc.). All communications and documents are treated with the highest degree of confidentiality and professionalism.
Language combinations include: IT - EN, IT - MT, EN - MT, MT - EN
CAT tools: Trados and Omega T.
Other Software application tools include: Microsoft Office, Open Office, PDF Writer.
Transcription
English, Maltese and Italian.
Transcription of recorded lectures, meetings, discussions, etc.
File formats include: mp3 and mp4. Kindly contact me to inquire about other file formats.
Editing
English and Maltese
As with reviewing and proofreading, editing is a standard procedure that forms part of the Quality Assurance of a translation process adopted by aMICA Translate.
It is offered also as a stand alone service.
Certified Translation
Authentication and legalization of a translated documents by means of an Apostille certificate.
For more information on the legalization of translated documents, you may wish to visit this link.
Post-Editing MT
English, Maltese and Italian.
A cost effective and quick alternative to the conventional translation process. It involves editing, modifying and correcting pre-translated text, aimed to meet ever increasing client demands for quick turnaround translation services.
SDL Post-Editing Certified: http://www.sdl.com/certified/181443
Reviewing & Proofreading
English and Maltese.
All translation projects are reviewed and proofread according to the Quality Assurance standard expected from those working in this profession.
Offered also as a stand alone service to those who request a thorough review of translations carried out by third parties.